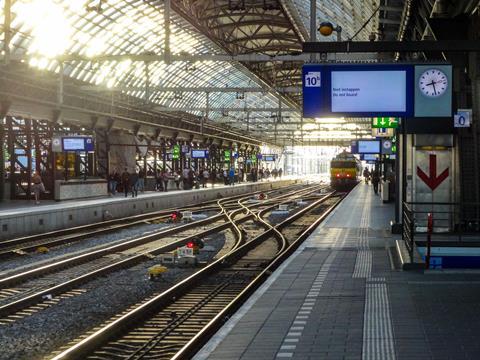 NETHERLANDS: Qbuzz has applied to competition authority Autoriteit Consument & Markt for permission to operate seven Amsterdam – Berlin and seven Amsterdam – Antwerpen – Brussels – Paris open access passenger services from January 2027, plus two trains per hour from Amsterdam to Eindhoven.
The international services would be operated using Hitachi-built Frecciarossa 1000 trainsets, as used by other members of Qbuzz's parent FS Group in Italy and Spain.
ACM recently approved a proposal submitted in March for Qbuzz to operate night services from Dordrecht to Utrecht from December 2024.
Qbuzz announced its plans on June 12, days after Arriva Nederland said it had applied to launch a 200 km/h service from Groningen to Amsterdam, Brussels and Paris from June 2026.
Flixtrain has also applied to run a twice-daily service from Rotterdam to Oberhausen and potentially other German destinations, starting as soon as possible after August 1 2024.
Operators have been able to apply to operate open access services in the Netherlands since January 2019.
They must first apply to ACM, with existing operating contract holders and contracting authorities then given the opportunity to ask the regulator to investigate whether there would be a significant negative impact on their services.