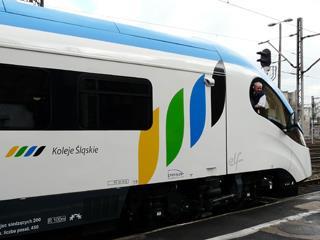 POLAND: Slaskie voivodship's in-house passenger operator Koleje Slaskie has been directly awarded a three-year contract to replace Poland-wide Przewozy Regionalne as the provider of all regional passenger services in the voivodship when PR's current five-year agreement ends in January 2013.
PR operates nationally and is owned by the voivodship governments. Slaskie has a 9·2% stake, but has been increasingly unhappy with a tripling of subsidy requirements and a reduction in services. In response the voivodship set up KS, which started operations on the Gliwice - Katowice - Czestochowa route on October 1 2011 and took over the Katowice - Wisla service on June 1 2012.
KS has seven EN57, four Stadler Flirt and nine Pesa Elf electric multiple-units, but estimates that it will need a minimum of 70 units to cover all operations from January. PR currently uses 103 EMUs and three locomotives in Slaskie, but these will be transferred to other regions. KS believes 10 new units can be leased quickly, and an order is planned for 15 new units to be delivered before end of the year. This would still leave a shortfall.
Many of PR's staff would be expected to transfer from PR to KS, however the voivodship anticipates a reduction in numbers from 1874 to around 1200, including KS's existing workforce of 320.
The status of PR's depots in Katowice, Cz?stochowa and Tarnowskie Góry will also need to be clarified; KS currently leases a depot in Lazy from PKP Cargo.