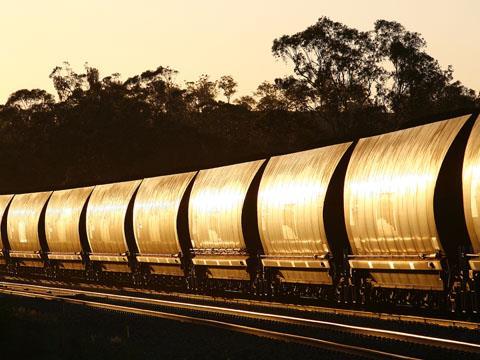 AUSTRALIA: Following a review of environmental studies, on August 9 Queensland's Coordinator-General approved Waratah Coal's A$6·4bn project to develop a mine near Alpha and build a heavy haul railway to port facilities at Abbot Point.
The state approved the proposal subject to 'strict development and operating conditions'. Federal approval is also required before the project can go ahead. Waratah Coal envisages that construction could start in the first quarter of 2014, with coal shipments commencing in late 2016. The mine is expected to produce 40 mtpa of thermal coal for export over an expected life of about 30 years.
The railway would run for 453 km from the mine to the western boundary of the port. It would be built as a single-track line with six passing loops and a capacity of 60 mtpa, but with provision for upgrading and double-tracking for 400 mtpa if there is sufficient demand from other mine developers.
The alignment would be designed for 3 200 m long trains running at 100 km/h empty or 80 km/h loaded. The maximum gradients would be 1 in 100 against loaded trains, and 1 in 80 against unloaded trains.