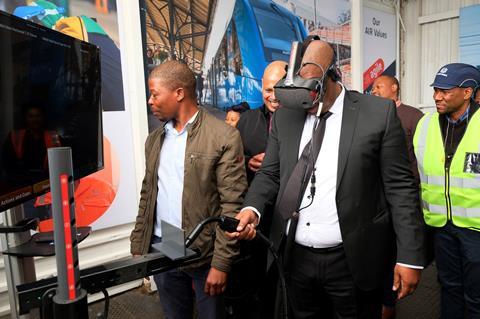 SOUTH AFRICA: The Alstom Ubunye Welding School in Nigel has opened to provide free professional welding training for unemployed young people.
It is accredited by the South African Institute of Welding, and will provide theoretical and practical modules developed under the guidance of industry specialists and presented by qualified educators. Virtual reality training will be used before learners enter a physical welding lab.
The course runs for three years and leads to Quality Council for Trades & Occupations Registered Qualification at NQF level 4.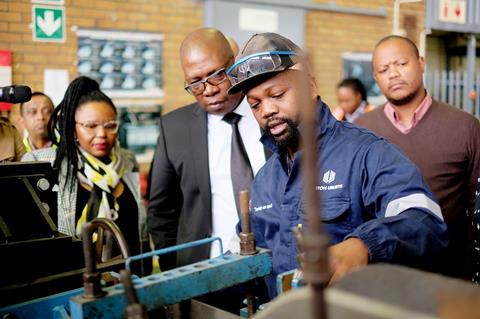 'Welding is a core skill in our production process of core mechanical components for trains and locomotives', said Logan Naicker, CEO of Alstom Ubunye which manufactures electrical boxes and mechanical components including underframes and bogies. 'Considering our growing operations and the need for rail specific skills, we decided to invest in a welding school. This school will create a talent database of trained welders who will benefit from employment opportunities that arise in our operations as well as other companies running similar operations which require professional welding skills and expertise.'
The school was officially opened on March 31 by Premier of Gauteng Province Panyaza Lesufi. 'There's a huge potential to link up with neighbouring schools of specialisation and develop future rail industry employees from high school level', he said. 'To re-industrialise Gauteng, we need industrial skills and welding is key in that skills revolution.'