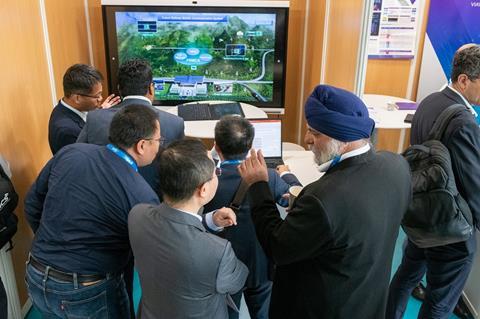 INTERNATIONAL: The International Union of Railways has established the UIC Rail Academy in a strategic partnership with Wray Castle, with an initial focus on skills and training in the field of railway telecoms.
Launching the academy at UIC's FRMCS conference in Paris on June 8, Director-General François Davenne said 'there is a need to rethink learning strategies to develop the skills of staff and to attract the talent of the future. A flexible, well-trained and motivated workforce is key to a competitive and innovative sector.'
The UIC Rail Academy is to offer several types of training, with the aim of offering the rail sector 'an express route to upskill staff', Davenne added. 'UIC will go on supporting regional training centres and create synergies between them in order to meet the specific needs of members in the regions within a common framework.'
This academy being run as a partnership with specialist telecoms industry training provider Wray Castle, and will provide those within the railway industry the opportunity to benefit from an initial set of learning modules:
A course on the Future Railway Mobile Communication System, developed in partnership with UIC to explore the latest developments in the specification for FRMCS;
Legacy Rail Radio Engineering, covering existing technologies including GSM-R;
Foundation Telecoms, enabling participants to get up to speed with the fundamentals of telecoms technologies.
'In working with Wray Castle, we have a partner who understands both our existing GSM-R technology and the latest 5G technology that UIC members need to understand to ensure a smooth and successful deployment of FRMCS. UIC's ambition is for the first FRMCS test networks to go live in 2026 and this partnership fulfils UIC's role to facilitate the realisation of this ambition by delivering effective training programmes to help member organisations upskill their workforce', said Jean-Michel Evanghelou, Director for Telecoms, Signalling & Digital Applications at UIC.
Andrew White, Group CEO of Wray Castle, added that 'Wray Castle is regarded as the gold standard in technical training within the global telecoms world. During a technology transition as significant as GSM-R to FRMCS, it's critical to fully understand the existing GSM-R system as well as the new 5G technology upon which FRMCS is based. We are committed to working together, in partnership with UIC and its members to realise UIC's ambitions.'