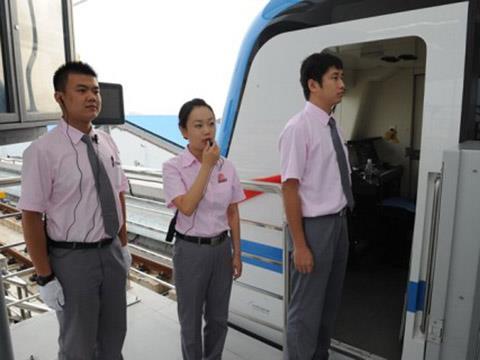 CHINA: The second phase of Shanghai metro Line 8 entered service at 08.00 on July 5 when the first train left Lianhang Road station.
On board were 220 local residents who had been invited to join the inaugural trip along the extended route, which is now 37·5 km long with 29 stations. The line will operate between 05.30 and 22.00, an hour later than before. Residents in Pujiang Town, relocated from the Shanghai World Expo site, can now reach People's Square in 36 min.
The extension is 14·2 km long with nine stations and connects the existing terminal in Pudong New Area with Shanghai Aerospace Science Park in Minhang. However the station at Jiyang Road, which provids an interchange with Line 6 and the future Line 11, will not open until the end of the year, due to ongoing construction work for the 2010 World Expo.
To handle the increased ridership, the existing six-car trainsets supplied by Alstom, Puzhen and Satee are currently being upgraded. In October trains will be extended to seven cars, adding capacity for an extra 300 passengers.