Modern passengers expect more from their train travel than simply being transported from A to B. From aesthetics and design elements to informational signage and comfort, 3M has the latest solutions for rail car interiors with which you can delight your passengers and make them want to come back.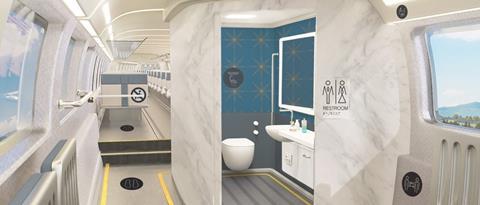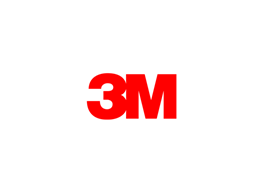 Interior design is no longer limited to opulent modern housing or commercial building projects; it also plays an important role when designing new rail cars or refurbishing old ones. Good interior design walks the line between form and function and can make the difference between a stress-inducing sardine can and a quiet haven for travelers.
As passenger numbers continue to grow on rail lines around the world, an increasing amount of thought is being given to maximizing the aesthetics and functionality of rail interiors to make the journey memorable with a sense of comfort.
Choosing base materials is one of the most fundamental aspects of designing rail interiors. Material sets the tone for the look and feel of a rail car. It is the base material which helps provide the differentiating experience for different classes of travel and plays a pivotal role in the ultimate passenger experience which is the topmost priority for Rail Operators across the globe.
At 3M we have a wide variety of film solutions that can transform the look and feel of your rail car interiors. Whether you are looking for wood grain, a metallic finish or a stone effect, the possibilities are endless. You can implement these solutions without the worry of increasing the weight of the rail cars which would be a concern if you were to use the actual materials.
Digital print and colored films can provide yet another option for customizing your interiors. They allow you to create an experience or a specific design to match your brand. Print films are also a great way to communicate important notices or wayfinding. 3M also has temporary graphic films for use in promotional signage or seasonal advertising
Not only do these solutions help provide stunning interiors for your passengers, they have been tested to provide excellent durability in different environmental conditions across the globe. These 3M solutions are backed by a comprehensive global warranty to offer you peace of mind.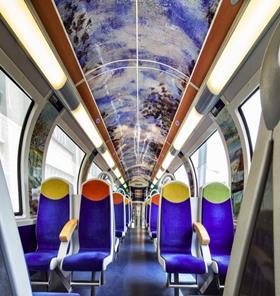 Installation of these solutions is simple and can be easily implemented into your current workstream without the need for an investment in a paint booth or special equipment. The application of 3M films can be done directly on the manufacturing line or at the maintenance facility which allows you to reduce downtime and keep your train on the rails longer.
Being that the rail industry is highly regulated, 3M works hard to provide materials to help you comply with the industry norms for your region. We make sure our products have been tested to many normative standards in the industry. Whether you need fire, smoke, and toxicity testing related to standards like EN 45545-2 and NFPA 130 or VOC emission testing, we have you covered.
In addition to the industry norms, we can help support your specification process by conducting testing related to material performance. 3M works with rail partners around the world and has performed industry testing on many of our products to the local rail regulations. We can share testing done in other parts of the world and assist with additional testing as needed for the project.
We also know that like us, you have goals related to sustainability. Don't fret, we have you covered. We offer solutions that are low VOC emitting, non-PVC and are made without phthalates, chlorine, or heavy metals. Film solutions also weigh less than paint so additional efficiencies are gained when it comes to energy usage of the full train. Our window film options can help to reduce the temperature of the cabin, keeping your passengers more comfortable and reducing the wear and tear on your train's HVAC system.
All of us have been impacted by the COVID-19 pandemic and keeping your surfaces clean is more important than ever. 3M™ DI-NOC™ Architectural Finishes can be easily cleaned. Just like stainless steel and other hard, non-porous surfaces, these durable films can be cleaned with typical commercial grade cleaners and disinfectants without deterioration of the surface finish. This capability makes them ideal for rail car interiors.
Increasing urbanization is providing a stronger push for smarter cities across the globe. With that increase there is a stronger push towards City Branding programs by governmental organizations to encourage tourism in their cities. Government organizations are finding innovative ways to establish a brand for their cities and rail cars are faster becoming a preferred choice for the same.
3M graphic solutions offer a perfect choice to implement such programs as they offer flexibility of design, are easier to implement and maintain, lighter and more sustainable with lesser VOC emissions when compared to paint. No matter your needs, we have films to help make your interior designs a reality.
These solutions can be used to depict any design and are tested for excellent durability across the globe and are completely backed by a comprehensive warranty by 3M. We also offer graphic protection options that can help you ease up your cleaning procedures and offer you excellent abrasion and graffiti resistance so that your rail cars continue to look clean and fresh.
For more information about 3M solutions for rail interiors , visit the 3M Rail Solutions website.
Websites
We are not responsible for the content of external sites