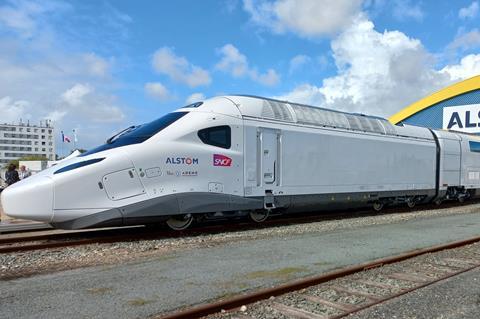 FRANCE: National operator SNCF has awarded Hitachi Rail a framework agreement to supply dual ERTMS/TVM onboard signalling equipment for its high speed train fleets, including the future Alstom TGV M trainsets.
The equipment will combine the European standard ETCS with the TVM high speed line cab signalling system which is used in France and on the routes to Brussels and London.
This will enable SNCF's TGVs to operate on domestic and international routes, including lines equipped only with ETCS.
Hitachi Rail said the units will have sufficient processing capacity to handle future evolutions in signalling technology.
The framework announced on June 2 includes minimum orders of €25m, and could be worth €77m over the next five years. Production will be undertaken at Hitachi Rail's factory at Riom in central France.
'This new framework agreement marks a new step in Hitachi Rail's collaboration with SNCF to upgrade the national high-speed rail network', said Gilles Pascault, President of Hitachi Rail in France. 'It follows the contract signed in November 2022 for the fitment of e300 Eurostar trains, and will see passengers benefit from cutting-edge digital technology through increased reliability and capacity of the service.'