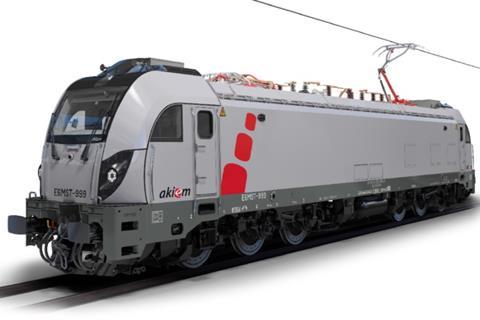 POLAND: Leasing company Akiem has awarded Newag a contract to supply and maintain 30 Dragon 2 six-axle electric freight locomotives with options for 50 more.
Chair of the Newag management board Zbigniew Konieczek said the order signed on November 16 is the largest by value in its history, potentially worth nearly €500m including options and maintenance.
There is a firm order for 10 Dragon 2 E6MST multi-system electric locos to be certified for operation in Poland, the Czech Republic and Slovakia, and for 20 DC locomotives with 0·5 MW Stage V-compliant and hydrotreated vegetable oil-compatible last-mile diesel engines for use in Poland and to border stations in the Czech Republic and Slovakia.
The manufacturer will provide eight years of maintenance.
The locomotives 'will allow our central European customers to develop new rail freight services, with heavier trains running at higher speeds and delivering the highest standards of reliability and safety', said Akiem CEO Fabien Rochefort. The HVO‑compatible engines would 'accelerate the transition from diesel towards greener electric traction when operating on partially electrified routes'.