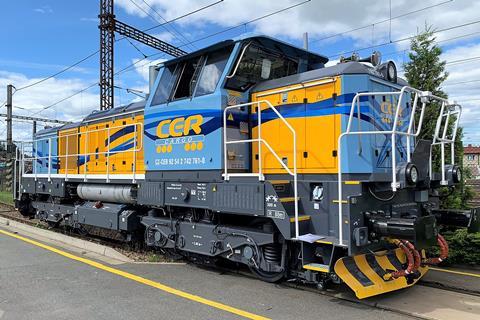 EUROPE: Czech manufacturer CZ Loko handed over the first of two EffiShunter 1000M four-axle diesel-electric locomotives ordered by Hungarian operator CER Cargo Holding at its Jihlava plant on July 28.
This is the first export contract for the EffiShunter 1000M; it follows an order for 50 which are currently being built for Czech national freight operator ČD Cargo. Eight had been completed by the end of July.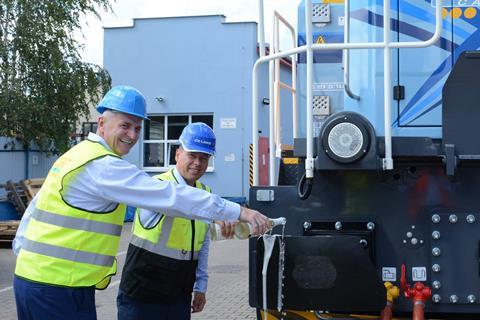 The Class 742.71 is a heavily rebuilt version of the ČKD-built Class 742, retaining only the bogies and underframes. It is powered by a 1 000 kW CAT 3508C engine with AC/DC transmission and electronic controls, giving a maximum speed of 100 km/h.
The first of the CER Cargo locos is to be used by its subsidiary in Slovakia and the Czech Republic, while the second which is due to follow in September will be used by CER Hungary primarily for the transport of heavy power generators from Zagreb in Croatia.
Both locos will be fitted with Altpro (Indusi) and Mirel VZ1 signalling equipment, and there is provision for ETCS.
CER Cargo also operates CZ Loko EffiShunter 1600 and EffiLiner 1600 locomotives, plus a 3000 V DC/25 kV AC dual-voltage EffiLiner 3000 based on an ex-SNCB Class 12.