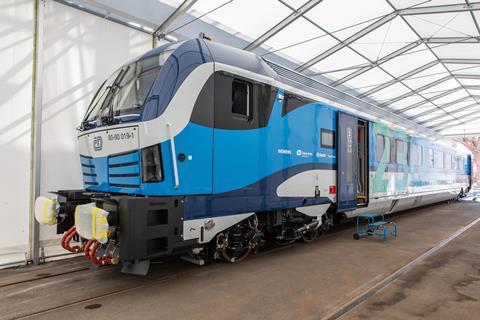 CZECH REPUBLIC: The first of the ComfortJet rakes of push-pull coaches which ČD has ordered from a consortium of Siemens Mobility and Škoda Group arrived at the Velim test centre on September 11 for an extensive testing and approval programme.
In April 2021 the national operator awarded the consortium a KC12·5bn order to supply 180 ComfortJet coaches, based on Siemens Mobility's Viaggio Comfort range, with a maximum speed of 230 km/h.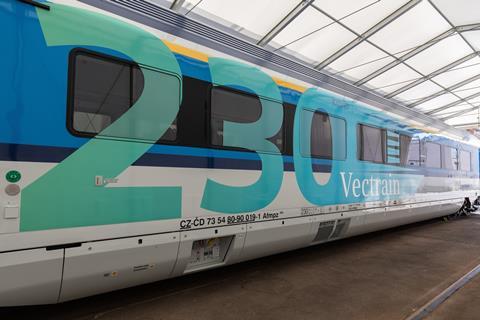 The vehicles are to be formed as 20 nine-car rakes, each providing 555 seats including 99 in first class. They will work as push-pull trains, powered by 230 km/h Siemens Vectron multi-system locomotives ordered in March 2022.
The bodyshells for the intermediate coaches are being built by Siemens Mobility in Wien with Škoda undertaking final assembly and fitting out in Ostrava.
The driving cars will have Vectron cab modules, similar to those used on ÖBB's Nightjet and Railjet 2 coaches, under a concept branded Vectrain by the manufacturer. These are being produced by Siemens Mobility at München-Allach.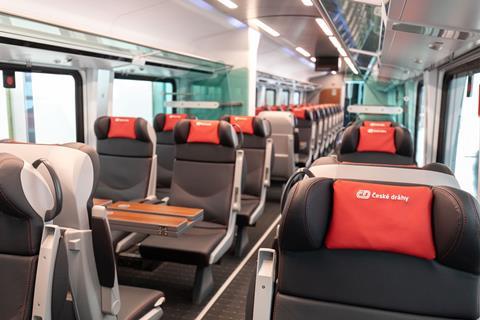 The test rake is formed of six coaches, rather than the full nine to be used in revenue service.
The first trains are expected to enter passenger service on the Praha – Ostrava route from early 2024, albeit initially without their restaurant and driving cars. They would then be deployed on services between Praha and Berlin.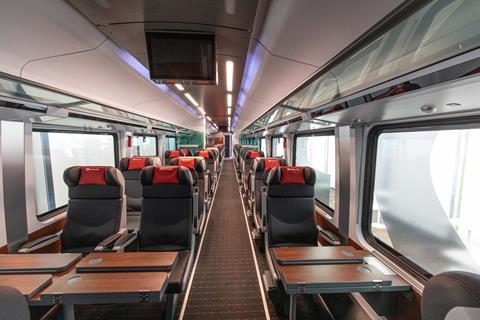 In the longer term, ČD intends to use the fleet on international services from Praha to Berlin, Hamburg and København, to Wien and Graz and to Bratislava and Budapest.