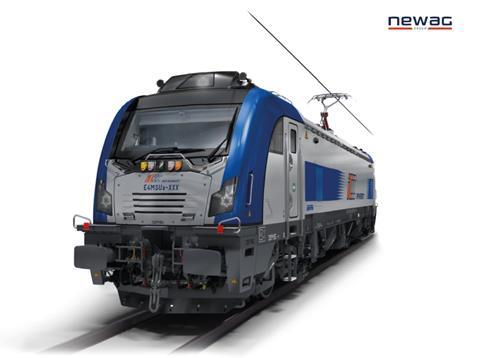 POLAND: National long-distance operator PKP Intercity has exercised an option to purchase five more electric multi-system locomotives from Newag.
The option announced on June 21 was included in an October 2021 contract for an initial 10 Griffin E4MSP locomotives capable of 200 km/h operation. Valued at 129·4m złoty, the option takes the total value of the deal to 388m złoty. Deliveries are due to run from the end of 2023 into early 2024.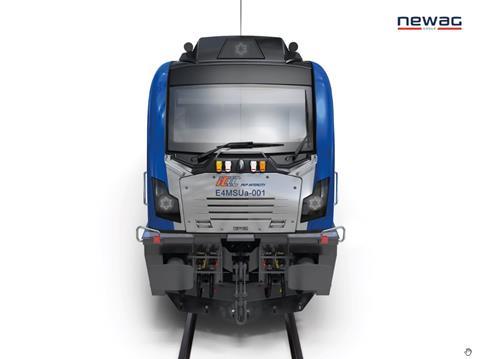 Able to take power at 3 kV DC, 15 kV 16.7 Hz and 25 kV 50 Hz, the locomotives will be equipped for ETCS Level 2 operation. They are expected to be deployed on international services from Berlin to Warszawa, Przemyśl and Gdynia and on the Gdynia – Warszawa – Katowice – Bohumín – Wien corridor, as well as domestic routes. The contract requires the locos to be certified to operate in Germany, Austria, the Czech Republic, Slovakia and Hungary.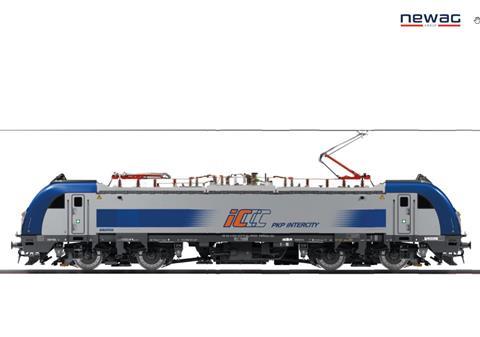 'More and more Polish people will have access to fast and safe transportation', said Maciej Małecki, Secretary of State in the Ministry of State Assets. 'The purchase of these additional locomotives from a Polish manufacturer is another proof that the financing on the railways is well spent.'
The order forms part of PKP Intercity's Large Railway Investments programme, under which the operator expects to spend 27bn złoty on rolling stock modernisation and renewals by 2030.