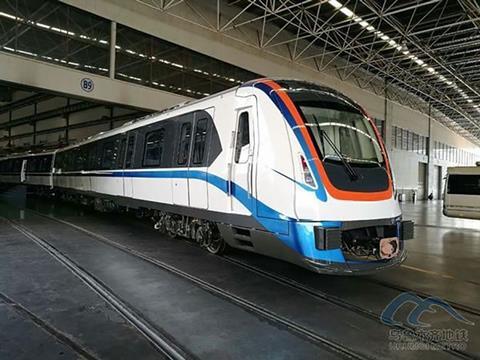 CHINA: A 10·7 km extension of the single metro line in Urumqi opened on June 28, running south from Balou to Santunbei and adding nine stations.
Beijing Railway Construction & Management Company began construction of Line 1 in March 2014, and the 16·5 km underground first phase from the international airport to Balou in the city centre opened in October 2018. A northern extension is expected to open in 2023. The national government is meeting 40% of the 19·4bn yuan cost of the line.
Services are operated using 27 six-car Type A trainsets supplied by CRRC Zhuzhou. These are 140 m long with four motor and two trailer cars, a design speed of 80 km/h, a maximum capacity of 2 650 passengers and multi-lingual passenger information systems.
An eight-line metro network totalling 257 km is planned for the city. The first section of the 21·4 km Line 2 with 16 stations is currently being built at a cost of 11·4bn yuan for opening next year. The 21·2 km Line 3 with 18 stations and 20·9 km Line 4 with 16 stations are expected to follow in 2021.
In the longer term, it is envisaged that the city's network could reach 10 lines totalling 340 km by 2030.