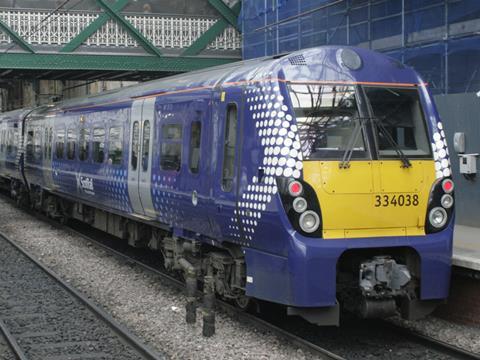 UK: An agreement for CK Investments to buy 100% of rolling stock leasing company Eversholt Rail Group was announced on January 20. The transaction with an equity value of £1·1bn and enterprise value of £2·5bn is expected to close in March, subject to regulatory approval from the European Commission.
CK Investments is jointly owned by Cheung Kong Infrastructure Holdings Ltd and Cheung Kong (Holdings) Ltd.
Eversholt Rail is one of three rolling stock companies formed in 1994 as part of the privatisation of British Rail. It says it currently owns approximately 28% of the UK's passenger fleet, weighted towards electric trains and leased to 11 operators, as well as freight locomotives.
HSBC acquired the business for £726·5m in 1997, selling it in December 2010 to the current owner, the Eversholt Investment Group SCS consortium equally owned by 3i Infrastructure, Morgan Stanley Infrastructure Partners and STAR Capital Partners with its co-investor PGGM. The consortium said it has 'optimised the company's capital structure', through the issuance of three long-dated public bonds totalling £1·1bn in December 2010 and March 2011, a private placement of £150m in December 2012 and two further bank refinancings in November 2013 and November 2014.
The company 'has performed strongly, both operationally and financially, under its current ownership providing, managing and maintaining key UK rail assets', said Eversholt Rail CEO Mary Kenny. 'We look forward to continuing our success with CKI, who have extensive experience in managing infrastructure assets and are highly supportive of our strategy and approach.'
3i Infrastructure said the sale would bring it proceeds of £358m, subject to adjustments, an 'exceptional return' for its shareholders. Chairman Peter Sedgwick said 'while 3i Infrastructure generally aims to hold its Core investments over the long term, it will sell investments from time to time where this generates significant additional value for shareholders and it is in this context that we have taken the decision to sell our shareholding in Eversholt Rail. We carefully evaluated the price offered against our assessment of the potential for the business, as well as the impact on our investment portfolio of selling this investment.'