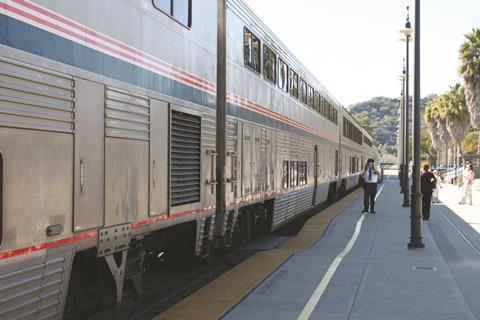 NORTH AMERICA: Ticket retailer Rail Online has added Amtrak and VIA Rail services to its booking platform.
Rail Online offers the same prices as tickets bought directly through the operators, with instant refunds on e-tickets and payment in US or Canadian dollars.
'Following a successful launch in Australia, New Zealand and more recently the UK, we are now attracting customers from the USA, Canada and throughout Europe', said founder and CEO James Dunne on June 14.
'The Rail Online launch is just the beginning of a bigger, longer-term and exciting travel tech offering that we will be working towards over the coming two to three years. In the shorter term, we will be introducing new rail network connections and new features as we continue our global roll-out, so watch this space.'
Rail Online is also to start selling tickets for travel with Italy's Trenitalia in the coming weeks.