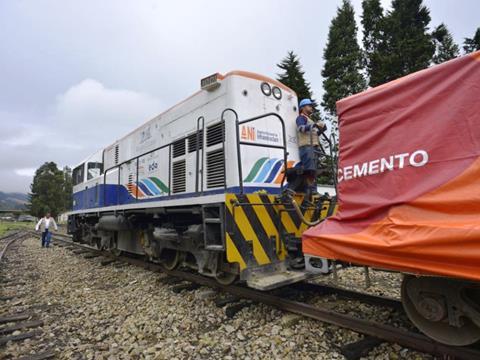 COLOMBIA: National infrastructure authority ANI has awarded Spanish engineering and technology consultancy Airtificial a €1·5m contract to optimise operations on the Red Férrea de Atlántico.
The contract covers operations on the 876 route-km linking Bogota, Belencito, La Dorada and Chiriguná. These 914 mm gauge lines had been out of service between 2010 and 2018 after being damaged by severe winter weather in 2010. They reopened last year after a major rehabilitation programme led by ANI.
Airtificial will supervise the operations and maintenance of both freight and passenger trains on these routes. Its contract is the latest in a series of packages awarded as part of the rehabilitation programme. In the first half of the year, a consortium of Gómez Cajiao and Setec Colombia was awarded a US$96m contract covering infrastructure enhancements, signalling renewals and the deployment of traffic management systems on the RFA network.
This includes the branch from La Dorada to the port of Santa Marta in the north of the country, where upgrading work is still ongoing. The two companies have also been tasked with drawing up a new long-term concession agreement for operation of the network.
'We are seeking to optimise the rail transport rate to enable a reduction in logistics costs of around 10% to 15%', said Transport Minister Ángela María Orozco said on July 25 during celebrations to mark a year of freight operations on the modernised RFA network.