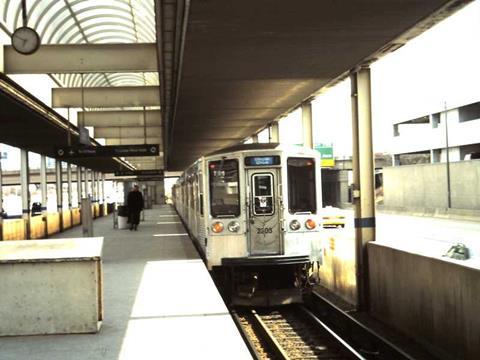 USA: Chicago Mayor Rahm Emanuel and Governor of Illinois Pat Quinn announced an upgrade programme for the O'Hare Branch of the metro Blue Line on December 5.
The $492m four-year plan, called Your New Blue, is due to begin in 2014. Funding is expected from local, state and federal sources.
'Like the Red Line South project we just completed on time and within budget, this Blue Line plan is far-reaching and long overdue, and will help meet increasing demand', said Emanuel.
Work will include station renovations at Grand, Chicago, Division, Damen, California, Logan Square and Jefferson Park, as well as improvements and platform repairs at other stations. A lift will be installed at Addison so it meets accessibility requirements.
The plan also includes signalling upgrades between O'Hare and Jefferson Park, track work, traction power upgrades, wi-fi upgrades and the installation of a new water management system.