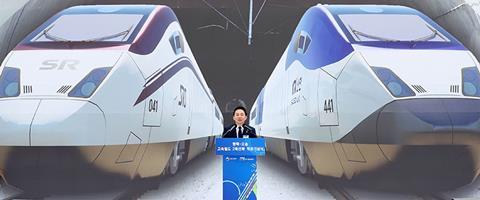 SOUTH KOREA: Construction of a second double-track high speed line between Pyeongtaek and Osong has started.
A groundbreaking ceremony was held on June 7 by the Ministry of Land, Infrastructure and Transport in Cheongju, east of Osong, attended by President Yoon Seok-yeol.
The 46·9 km line will effectively provide a second pair of tracks between two key junctions on the South Korean high speed network. This is one of the busiest parts of the national network, where KTX trains run by national operator Korail to and from Seoul share tracks with Supreme Railways' open access trains, which serve Suseo in the Seoul conurbation.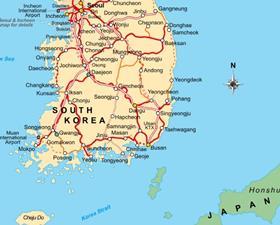 To be built close to the existing line, the new alignment would feature a 34 km tunnel and 6·3 km of bridges. It is to have a design speed of 400 km/h; the existing line is operated at up to 300 km/h.
The line is scheduled to open in 2028. The project budget is 3·18 tr won.
Serving more cities
The ministry says that the capacity of the Pyeongtaek – Osong section will increase to 380 trains per day per direction compared to the current 190. Paths have been allocated for up to 262 daily trains over two routes once the new line project is completed.
Supreme Railways to launch two return services a day from Suseo to Jinju, Yeosu, and Pohang from September this year, while Korail told Railway Gazette on May 22 that it intends to launch new services linking Suwon and Incheon near the capital to Busan, Mokpo and Yeosu-Expo once the second alignment is ready.
Hyundai Rotem has been awarded a contract to supply 17 eight-car EMU-320 high speed trainsets for Korail, plus 14 similar sets to Supreme Railways in April and March for the additional services.