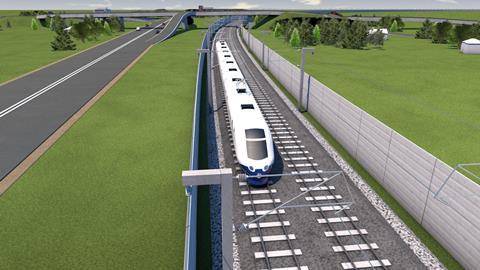 EUROPE: Rail Baltica standard gauge line project promoter RB Rail has commissioned Italian company 3TI Progetti and SBS Engineering Group to develop architectural, landscaping and visual identity guidelines for the future infrastructure, including public safety requirements and accessibility requirements for people with reduced mobility.
The guidelines are intended to harmonise the design of stations, bridges, signage, noise barriers, animal crossings and other structures to provide 'a truly cross-border project uniting the three Baltic states', RB Rail said on November 20. The designs will be 'economically and technically feasible, standardised and innovative', it added.
3TI Progetti and SBS Engineering are to work closely with architects, landscape and interior architects, spatial planners, universities, railway administrators and municipalities.
The Baltic States 'have a common history but they also have a specific identity', said Michele Amerio, Technical Director at 3TI Progetti, saying the common design language would connect the countries while emphasising their individual identities.