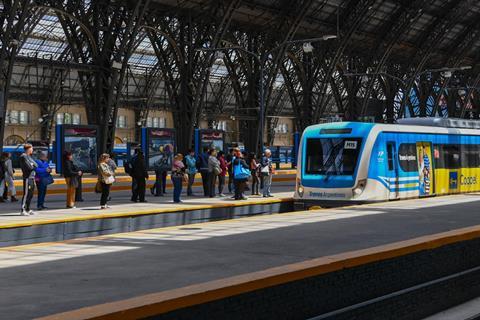 ARGENTINA: The complex rebuilding of the Mitre suburban railway's Retiro terminus in Buenos Aires was completed on November 6. This was marked by the restoration of services on the Bartolomé Mitre branch from the station.
The station has seen the platform tracks and approaches renovated in a two-stage programme carried out by Trenes Argentinos Infraestructura, which covered all eight platforms. The first stage was completed on June 26 with about 65% of the works done, allowing the reopening of platforms 5 to 8, at which point services on the JL Suárez and Tigre branches resumed.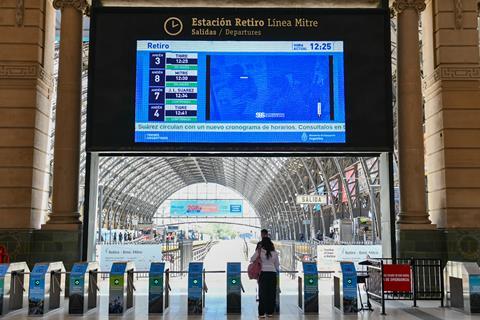 The remaining work has focused on platforms 1 to 4, and upon completion a full service to and from the historic hub has been reinstated.
The scope of the programme included renewal of the tracks and third rail power supply, installation of concrete sleepers, and resignalling, along with the fitting of LED lighting throughout the building.
The infrastructure manager says that the resignalling work is intended to reduce headways between trains, reduce station turnaround periods, and enable a more reliable service. It claims the renewals are the most significant investment in the station 'in the past 100 years'.