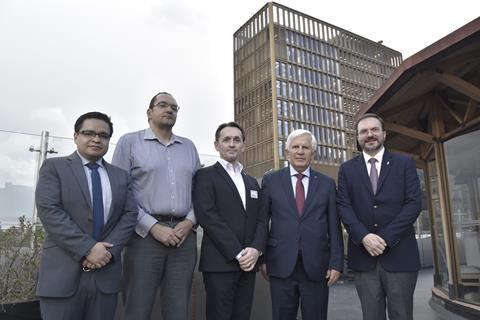 COLOMBIA: Academics from Javeriana University in Bogotá and Manchester Metropolitan University in the UK have worked together to provide government officials with training in railway development.
This is intended to support the government's strategy to rehabilitate the 914 mm gauge rail network with the aim of transferring heavy freight from the roads and improving connectivity.
Organisation and development of the course was led by Javeriana University's professors Nicolás Rincón García, director of the Masters programme in Logistics & Transportation, and Carlos Eduardo Fúquene, director of the Javeriana Department of Industrial Engineering. The Manchester Metropolitan University team was led by David Bamford, Professor in Operations Management.
The four-day course shared policy and operational expertise with the aim of helping senior decision-makers manage railways safely and effectively.
Topics covered included 'both conventional and modern' rail development planning, as well as project control principles, change management techniques and technologies for the development, design and management of upgraded rail infrastructure.
The national programme to rehabilitate the rail network is being supported by the UK government's Prosperity Fund, which backs inclusive economic growth and United Nations Sustainable Development Goals.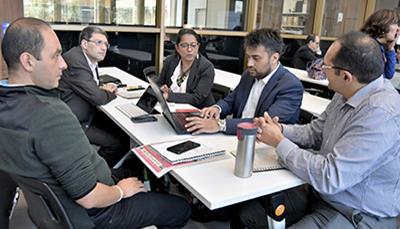 'The Prosperity Fund is interested in this project because it is a strategy that drives sustainable development, and to solve economic gaps', said Felipe Castro Arenas, Infrastructure Adviser to the Colombia Prosperity Fund at the Foreign & Commonwealth Office. 'We are working to increase the visibility of the sector so that the Colombian authorities and the market in general look again at the railway sector as a sustainable alternative of public transport and freight transport.'
'The UK has a long history of supporting Colombian rail, dating back to UK involvement in the construction of the country's 2 000 km of narrow gauge track in the 19th century', said Bamford. 'Rehabilitation of this important infrastructure, which has fallen into disrepair over the last 50 years, is a key priority for the Colombian government and for the UK's Prosperity Fund, as this is one of the fastest and most environmentally sustainable ways to connect rural Colombia to export markets and unlock economic growth.'
Marcus Mayers, Visiting Research Fellow at Manchester Metropolitan University, said 'with the rehabilitation of the railway system, a massive amount of freight needed to supply the cities of Bogotá, Cali and Medellin can be taken off the roads and transported at a cheaper cost. This will reduce the impact on the environment and improve the economy.
'Getting the railways to work will also be transformational for gender equality. Women, who have traditionally been held back by factors that include the lack of suitable transport, will have the opportunity to become economically active.'