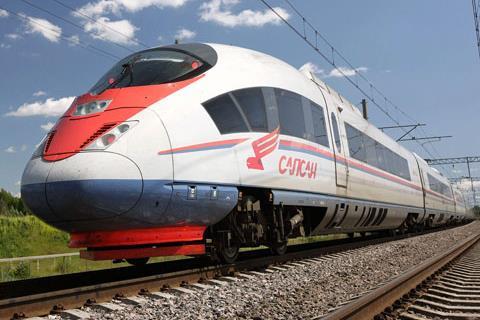 RUSSIA: Siemens Mobility has awarded Knorr-Bremse a contract to supply braking, door and HVAC systems, windscreen wipers and power electrics for the 13 additional Sapsan trainsets which have been ordered by Russian Railways.
The third order for 250 km/h Velaro RUS trainsets was placed by RZD in June 2019 and will take its fleet to 29 sets.
Knorr-Bremse's subcontract with Siemens Mobility which was announced on April 29 is valued in the 'middle double-digit million euros'.
'Through our involvement, we are helping to upgrade Russia's infrastructure while at the same time strengthening our presence in a rail market with significant potential', said Dr Jürgen Wilder, Knorr-Bremse executive board member responsible for the Rail Vehicle Systems division. 'We are also cementing our partnership with Siemens Mobility in the ongoing development of the Velaro platform around the world.'
The onboard systems are designed to operate reliably at temperatures down to -50°C, and will be maintained by Knorr-Bremse RailServices in St Petersburg.